So I am pretty obsessed with Etsy.
Whenever I am in need of something unique for someone that I can't make myself, its the first place I go.
Shopping online is so much easier than packing up the kids and heading into town...heck, I barely mange grocery shopping!
Besides, if you haven't already noticed, there are some super duper talented artisans among us and
I still get to support small businesses. Win win no matter how you look at it.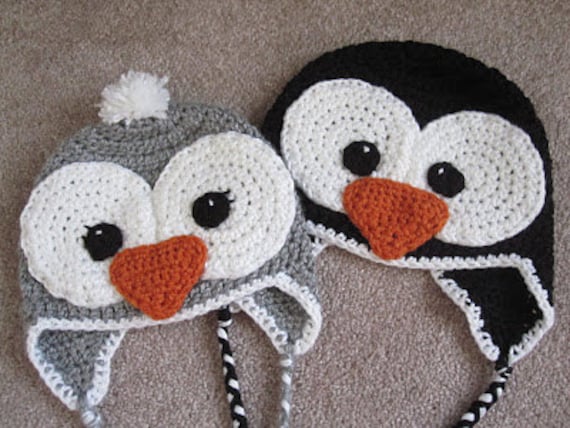 I was searching for a penguin themed gift for my cute little niece and I spotted these- I can't get over how cute they are so I had to buy one- penguin hats from
Too cute right!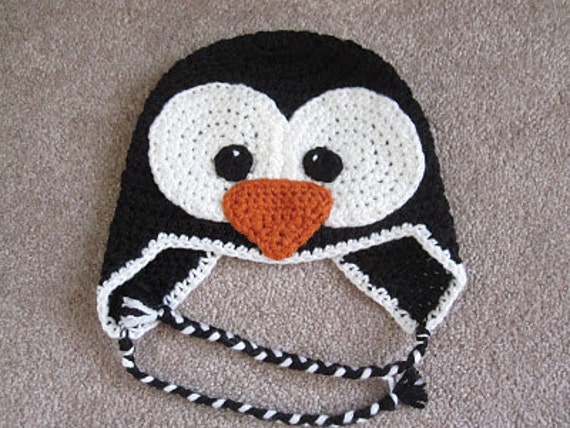 I knew the second I saw them they were PERFECT!!
When I saw they were made by a local Idaho artist it sealed the deal!
I picked the girly gray one because its just the cutest girl penguin ever!
The eyelashes and poof are too cute to pass up!
Harly makes the hats to order and I had it within the week!
The quality of the hat was impeccable.
My niece LOVED it too!
I am really happy I got her an adult size so that she can wear it for a long time to come!
Or maybe it will get passed down to little sister...
You'll have to check out what else is in her shop....
I know right!!?? Adorable!
I give two thumbs up (more if I had 'em!) to Harly's Creations!